Surviving the day

Killian is awakened by his teacher Mrs. Roberts calling his name and he looks around in confusion as he must have fallen asleep during class. He apologizes and runs his hands over his face while yawning widely. He hadn't had a full night's sleep since Bree jumped into Brad's car two months ago.
His life without her gradually broke down, his grades dropped, sleepless nights, barely ate, smoked way too much, and he had been fired from his job when he showed up high one night. He was nothing without her, he just couldn't function without her, and he no longer cared about what happened to him as long as Bree couldn't forgive him.
---
Killian came walking with dragging feet down the hallway, his hands buried deep in his jeans pockets and arms rolled up on his black sweatshirt. Girls he passed in the hallway tried to draw his attention to them, but Killian couldn't care less about them.
He had avoided everything related to girls and sex since Bree had left him. She was still burning his soul and not a day had passed without him thinking about her.
This was all Jolie's fault and when he had confronted her, she had more or less just replied that karma is a bitch. Sure, Killian knew he had done wrong when he slept with Bree behind her back and there were no excuses for his behavior. He could have handled things better, but that didn't give Jolie the right to go after Bree as well, as he was the one who made the mistake, not her.
Killian would never have hesitated to hit Jolie if she had been a guy, but he would never raise a hand at a woman. So, no matter how angry he was with her, he let it slip between his fingers, hoping that at some point Bree would hear him out and try to forgive him.
"Killian!" shouted Marissa from in front of him and thought she'd leave cigarettes for Tristan.
As for Marissa, he had been upset for a long time but thanks to her, he found out the truth and could more easily let go of the aggression he had against her. Marissa had offered to talk to Bree and tell her exactly what happened that night, but Killian didn't think it was a good idea as it was her Bree had seen him having sex with. He knew Bree, and that would make the whole situation much worse.
"Are you on your way to Tristan?" she asks, starting to dig into her Prada purse.
"I wasn't. I was on my way out to smoke, why?" he asks, watching her pick up a pack of cigarettes, just as he suspected.
"Can you give him this? I've put down two..."
"Sure," he said shortly, cutting her off before she was on her way to say the word joint in a corridor full of students and took the pack of cigarettes from her hand.
"Thank you, I couldn't find him, and I have to rush to a meeting," she said, starting to walk backwards to keep her gaze on him. "I have a job interview, wish me good luck! You look great by the way!"
"Good luck," he said quietly as she had already disappeared out the door.
He lowered his gaze to the package and thought of putting it in his pocket to look for Tristan, but the temptation to smoke a joint instead of a cigarette made him go straight outside. He walked over to the parking lot and jumped into his car so that no one would notice that he smoked himself high at school. He put on the song How Do I Say Goodbye with Dean Lewis, leans back in his seat and lights the joint.
He had been playing the song repeatedly for two months, staring at the photo of Bree that he had as a lock screen on his phone. The photo was taken of her sitting on his car hood after they had eaten junk food with the sunset in the background. He missed her smile, missed her scent, her hazel brown eyes, and her small dimples as she smiled.
Out of the corner of his eye, he noticed that someone is coming and turns his gaze in its direction. Killian had to blink twice to be sure he really saw what he saw and hadn't already been affected by the joint.
It was Bree, hand in hand with Jax, a guy who studied music and had his own band. Killian had been asked to play with them last year as he was good at playing guitar, but Killian had turned it down as there was no time to study, work and rehearse in some old garage.
He turned down the music and stuffed his phone into his jeans pocket before turning his gaze back to them. He drew two deep puffs as he watched how Jax's hands were all over Bree's body, and how she tried to act as if she didn't want him to touch her but as soon as he did, she laughed and gave in.
The same feeling, he felt the day she walked away from him, the feeling of a thousand knives in his heart that made him stop breathing, filled him once more. He took another puff and another, until he had almost smoked the entire joint while letting the pain be filled up by the sight of them.
Suddenly, her gaze wanders across the parking lot and stops in his direction. Despite the distance, he was sure that she saw him as clearly as he saw her and that their gazes had caught each other. The seconds felt like minutes until Jax cups her chin with his hand and draws her attention to him in a kiss.
Killian scoffs and slams the car door before starting the car. Fuck that shit, he thought, letting the tires burn rubber before stomping his foot on the gas. He could see Bree and Jax looking at the car in the rearview mirror before turning onto the main road and disappearing from the school grounds.
He had no idea where to drive, so he drove around in circles even though he shouldn't even be behind the wheel in this state. His head chewed the thought of her ending up in Jax's arms, not that he was a bad guy, quite the opposite.
Jax was a nice guy, talented singer and good with the girls and that's probably what Bree saw in him as well. However, he had thought for a long time that she was running back to Brad, but that thought disappeared after he saw Brad holding hands with another girl.
---
Later that evening, Killian was in the shower washing his hair before heading over to Tristan to pay him for the joint he took earlier. Tristan was cool about it as Isaac had brought one that they shared at school. After the shower, he wrapped a towel around his hip and went outside for a cigarette.
His neighbor had moved out a month ago and it didn't take long for a new one to move in. A girl around twenty-five years old, blonde, slim but with feminine curves in the right places, swims thirty minutes every morning and evening and seems to be single but active when it comes to dating.
As he stood enjoying the cigarette, he saw her leave her back door to walk over to the pool. She waved her hand modestly, and a faint grin appeared on her lips as he raised his hand in a brief greeting. He lowered his gaze so as not to make it look like he was staring at her in the white string bikini but let in the end his gaze wander over the pool area as she dived into the water.
He ran his hand through his freshly cut hair and took one last puff on the cigarette before stuffing it into the Coke jar. He gave one last brief glance at her and then went into the apartment to put on a pair of black skinny jeans with ripped knees, a black HammerFall t-shirt and his black denim vest.
He styled his hair to get some volume, put some perfume around his neck and took the car keys he had thrown on the kitchen table. Before leaving the apartment, he checked that he had everything with him, and once again he was reminded that Bree wasn't there. Her clothes would otherwise have been scattered throughout the apartment, an entire shoe store in the hallway, and it would have smelled of cherries instead of Hugo Boss.
Once at Tristan's house, Killian sat down on the couch and opened a cold beer that Tristan had set out for them. Heels are heard on the decking and Killian glances to the side where Marissa comes towards them, wearing a white oversize t-shirt with a black belt around her waist and over knee boots in black leather.
"Hello sinner," she said, grabbing his chin. "I told you to give the joint to Tristan."
"I'll pay it," he replied, digging into the vest's pocket for the money and throwing it on the table without moving his gaze away from her. "Paid."
He tore himself away from her hand and leaned back as he sipped his beer. Tristan handed him a joint and began rolling another one for Marissa, who sat down in the armchair across from Killian.
"I'm going to have a party this weekend. You're coming, right? I have some hot girls for you, my friend. It's about time you move on and dip your cock into someone else before your balls turn blue," Tristan said with a brief laugh.
Killian scoffs and took a deep puff.
"Nah, you can keep the girls, but I'll come to the party."
Killian felt Marissa's gaze on him and turned his gaze in her direction, but as soon as their gazes met, she turned to Tristan.
"Leave him alone, Tris," she said, rolling her eyes as Tristan looked at her.
"Don't you have somewhere to be?"
"Don't you have someone to fuck?" snapped Marissa at Tristan and took the joint out of his hand. "Killian, can you help me inside with these empty bottles?"
"He is a guest! Do it yourself, you've been drinking half of them," Tristan snaps back and starts rolling a joint for himself.
"It's fine, I was going to fetch water anyway," Killian said hoarsely and began to collect the empty glass bottles.
"Leave my friends alone and make friends of your own," Tristan told her irritably, lighting the joint.
Killian and Marissa took the bottles to the kitchen and Killian took down a glass from the cupboard to grab a glass of water. He sips the entire glass of water and turns to face Marissa, who has jumped up on the kitchen table with her legs wide apart.
"Are you still thinking about that girl?"
Killian leans his butt against the kitchen counter behind him and crosses his arms while giving her a faint nod. He lowers his gaze to the floor, while memories of her play back in his head from when they were kids until today in Jax's arms.
"Killian, you can look if you want. It's not like you're doing anything wrong," she said, and he lifted his gaze, which caught the sight of her white lace panties.
He felt his gaze float around her legs and a heavy sigh left his mouth as she leaned back lazily and bit her lower lip. It wasn't the thought of being inside her that turned him on, but the thought of just having sex after these two months that he's just been jerked off to porn.
"Well, I have to go. My friends are waiting for me," she said, jumping down from the table. "Just let me know Killian when you are up for it."
He didn't say anything but put his hands deep in his pockets and left the kitchen.
Later that night...
Killian had been staring up at the white ceiling that got a red glow from the lamp in the window for almost an hour. He wanted to get high, so high that he fell asleep to get her off his mind. He closes his eyes to try to sleep, but when that doesn't work, he turns on ASMR on Spotify to relax. That didn't work either. Killian lifts up the duvet and raises his head to peek inside, and as he suspected, his friend couldn't sleep either.
With a heavy sigh, he lets his arms fall down on the mattress and his head back onto the pillow. After some consideration, he grabs the phone and clicks into YouPorn to get it over with so he could hopefully sleep afterwards.
He takes some intimate oil in his hand and begins to lubricate the rock-hard length that never seems to be satisfied enough. But it was better this way, he thought, as it was because of sex that he had lost Bree and it didn't matter if he was stoned or not. If his body didn't turn on so easily, it wouldn't have happened, it wouldn't have reacted to someone's touch like that night.
Fuck the porn, he thought, and put the phone next to him on the mattress. In this case, he only had to fantasize how he could have ripped Marissa's panties off and pushed himself inside her. Fucked her until she cried out his name and begged him to stop.
Killian grunted loudly, feeling his hip tense, while he raised his head to see that he was squirting on his stomach and not all over the bed. His head falls back heavily as he squeezes out the last drops, recovering his breath.
His heart pounded in his chest as he once again stared up at the ceiling, but this time at least his friend was asleep. The sound of the moaning woman in clip just felt distasteful and he shut down the video immediately.
He slipped out of bed and headed to the bathroom where he took a quick shower and then crawled back into bed. As he was about to put the phone on the bedside table, he changed his mind and went into text messaging. Doofus.
For the second time today, he considered whether or not to write her a message in case she had unblocked him but began scrolling through their conversation instead. Why was he tormenting himself like this, he asked himself and clicked delete.
Confirm
Yes — No
Killian closed his eyes, counted to three and confirmed to delete their chat history since they were first allowed to start using phones.
---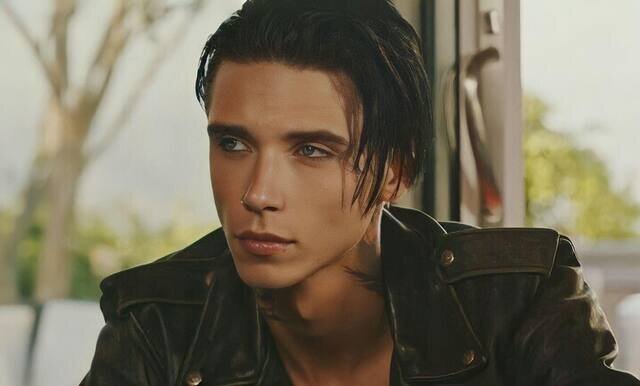 Killian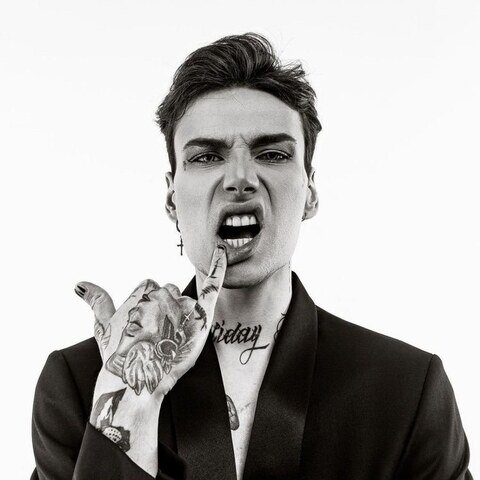 Tristan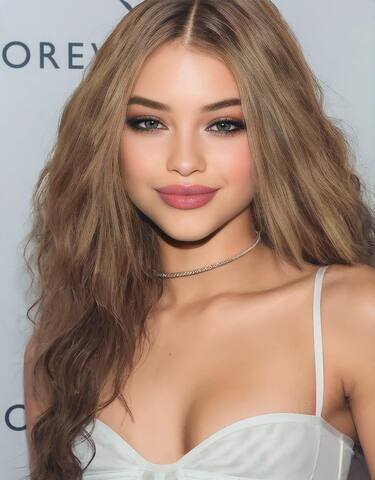 Marissa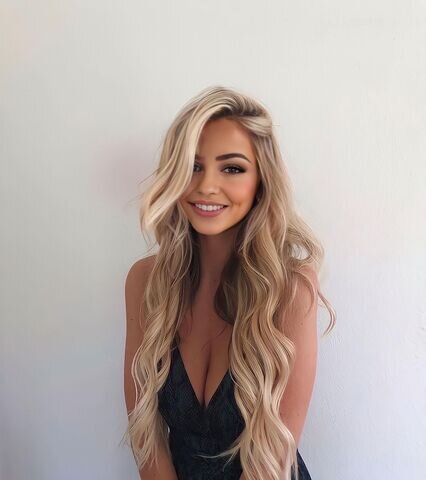 Bree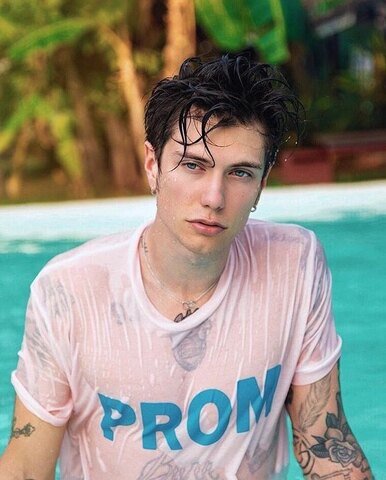 Jax
---
Authors note🗒️
First of all, thank you for giving this book a chance♥
I hope you will continue to enjoy Killian's story.
Feel free to share, comment and vote⭐
⚠️ The book contains intimate scenes, drug use and bad language that may be perceived as offensive. Readers have been warned. ⚠️
This text is covered by the international copyright. This content may not be copied to computer, stored, reproduced or published in any way.
© 2023 AlbaPersson