A Recap of our 2022 Summer Summit in Berlin: Building Connections and Kickstarting New Collaborations
Inkers convened in Berlin for our first company offsite since 2019.
Two years ago, like many other companies, Inkitt went 100% virtual. During that time, we continued to grow as a team and expanded beyond Berlin. We learned to collaborate efficiently while working remotely across different time zones using tools like Slack and Google Meet. Although we've opened our new offices in Berlin and San Francisco, we continue to operate as a hybrid team— those of us located close to the office come in 1-3 times a week.
Our team has more than doubled since 2019, and many of us now regularly work with people whom we've never met in person at all! The last time we organized a company-wide offsite was a little over two years ago. So, we brought the entire team to Berlin to work together, learn from each other, and build relationships.
We convened in Berlin to spend 3 full days as a team and it was such a wonderful experience. Here's a recap of our 2022 Summer Summit.
Day 1: Bridging the divide
It felt like the first day of school. Everyone was so excited to mingle and exchange hugs and hellos!
To get everyone primed for a day of workshops, we kicked things off with a warm-up session with Safa. He was given the challenging task of getting people to move their bodies without breaking a sweat under the warm Berlin sun.
After an epic, movie trailer-like welcome to the Summit developed by our audio producer, Oskar Allen, our CEO & founder, Ali Albazaz kicked things off by welcoming our new joiners and celebrating three Inkers on a Pedestal. We then jumped into a number of workshops that challenged us to be visionaries of the future, understand ourselves and our colleagues through Enneagram types, connected with Inkitt's mission on a personal level, and flexed our creative muscles to do some songwriting. (We'll share the final product in a later post).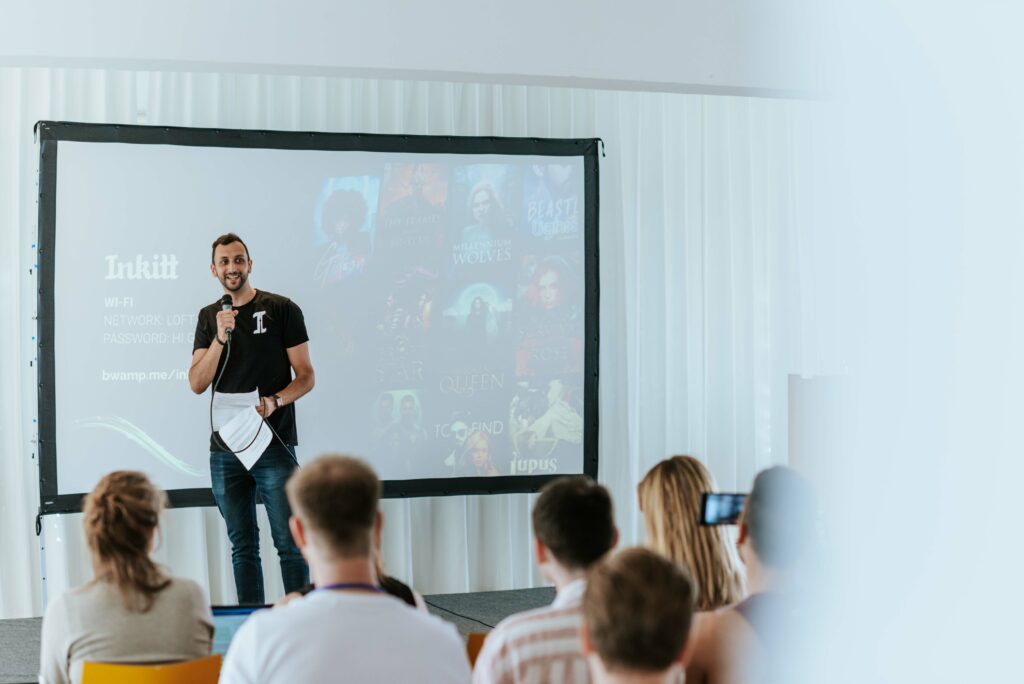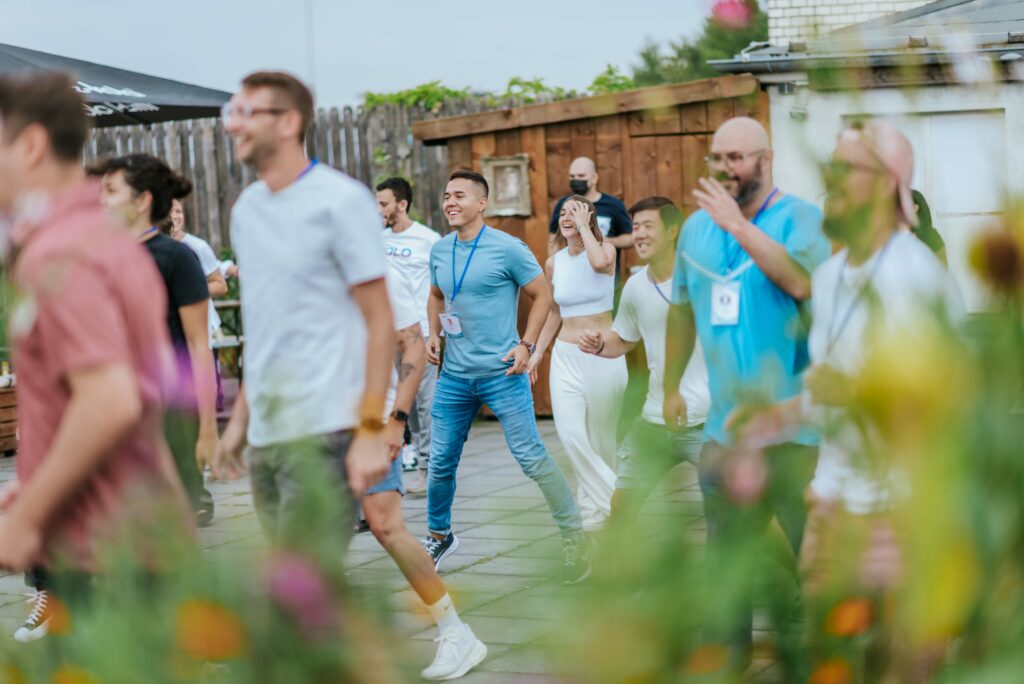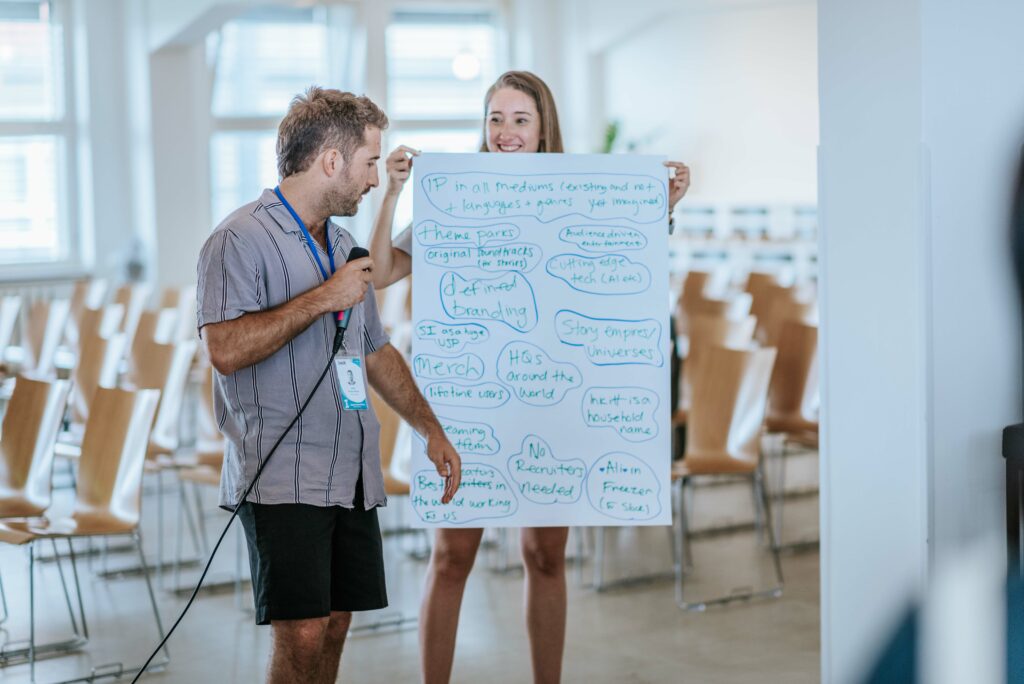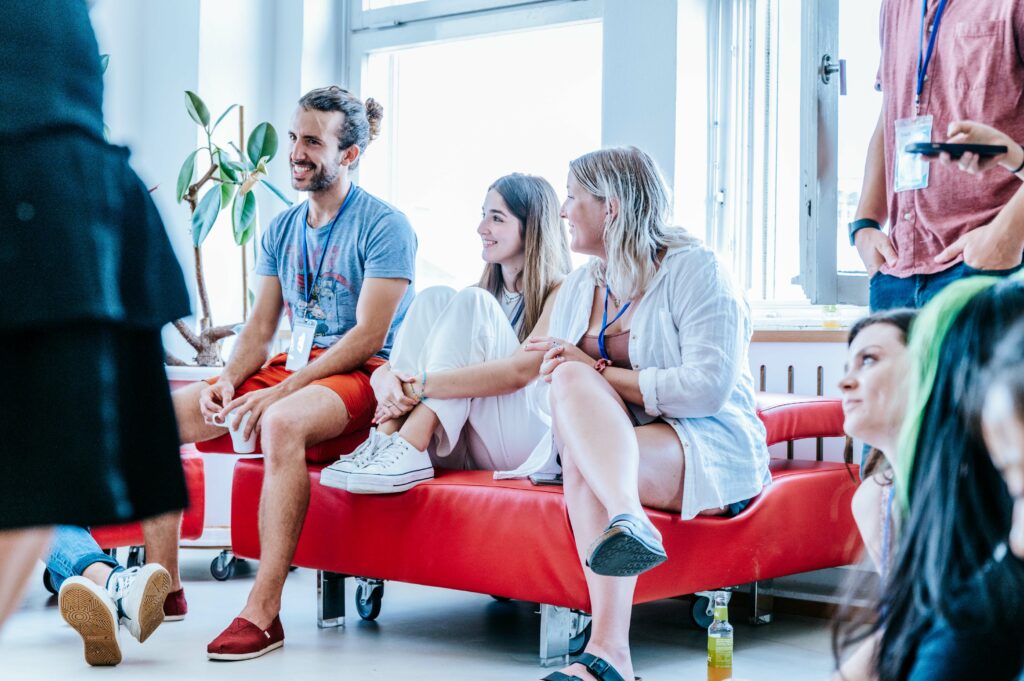 Click to listen to our epic intro audio!
Day 2: Putting on our CEO cap
The day opened with a ReadRank fireside chat featuring Jakob Graff (Director of Data Science), and Pavel Murnikov (VP of Engineering). They gave us a peek behind the curtain of our NDA-protected algorithm, ReadRank, that guides every decision we make on the Inkitt platform. Then we put on our figurative CEO hats and brainstormed creative tactics to lower our customer acquisition costs and generated Story Intelligence A/B tests as a group. But the day wasn't all work and no play. In addition to the workshops and learning sessions, we had dedicated time carved out to have 1-on-1 conversations with different people across the company. We then broke out into small groups for more intimate dinners. And in true Inkitt fashion, several of us rallied at Sage Club later that night.




Day 3: Getting immersed in our community
The final day was extremely heartfelt. Ximena Martinez (People Operations Manager) led a Compound Effect workshop which called us to visualize what our ideal life looked like and outline the steps we needed to take in order to achieve our desired life. The rest of the day was spent being an Inkitt/Galatea user. We hosted a book club to discuss Galatea books we've read and discussed how we all can become power users of Inkitt and Galatea. Kylie Koews (Author Relations Associate) and Sophie Yurkoski (VP Content Strategy & Analysis) hosted a panel with three of our bestselling authors that started with a trivia game followed by a Q&A session that ended with a standing ovation. And to close things off, it was time to party! We had a food truck, custom cocktails, and a live DJ set by our very own Fernando Lopez Pita (Venture Development Manager) and Jaime Franco (Product Manager).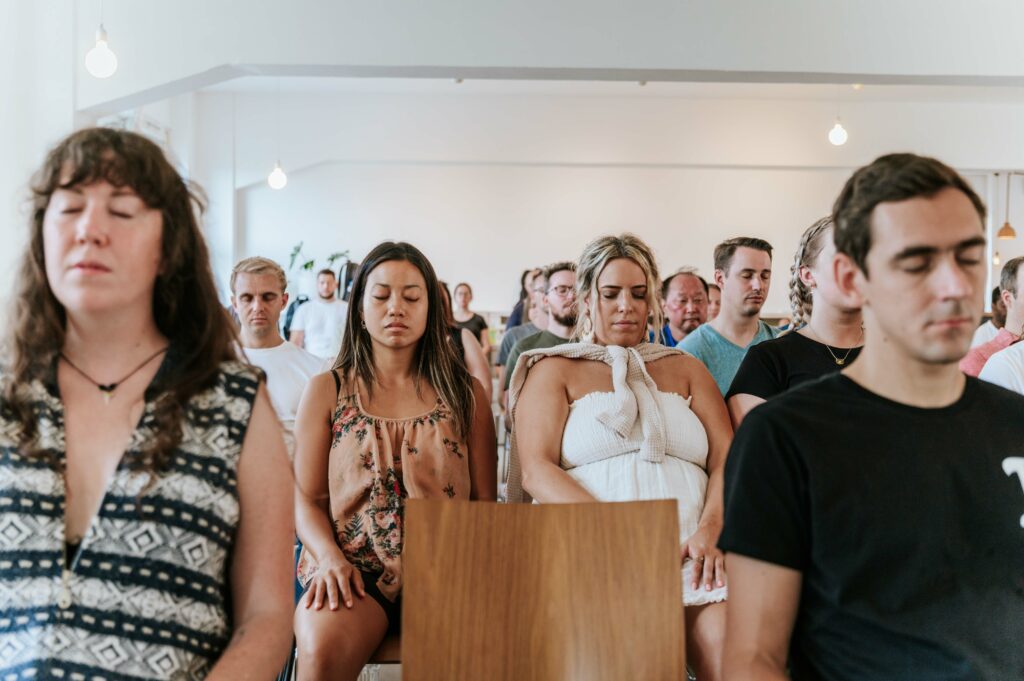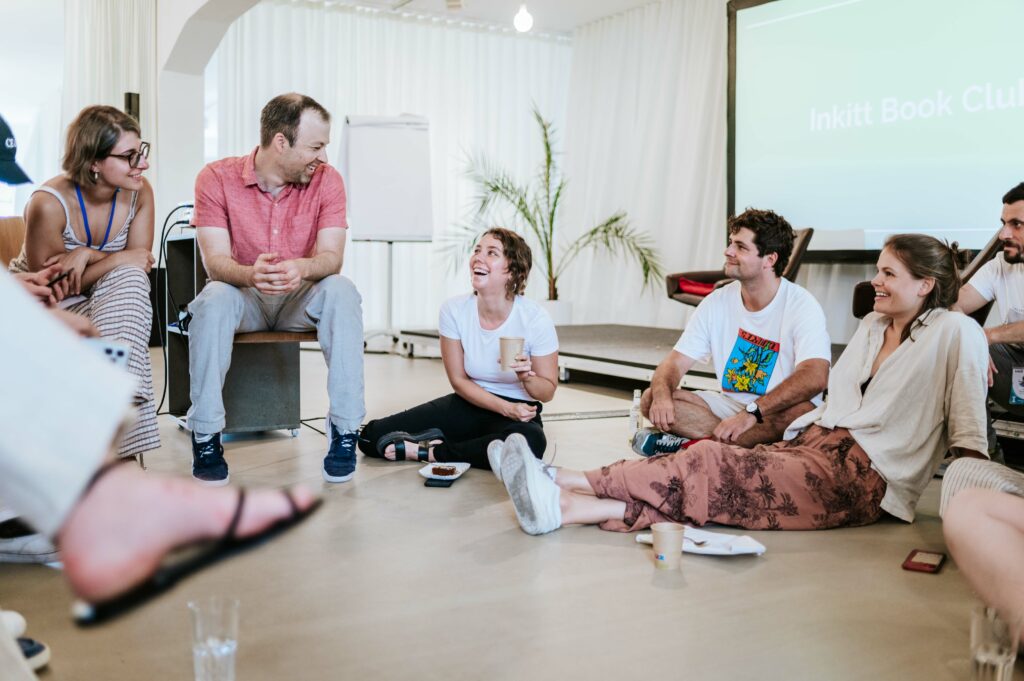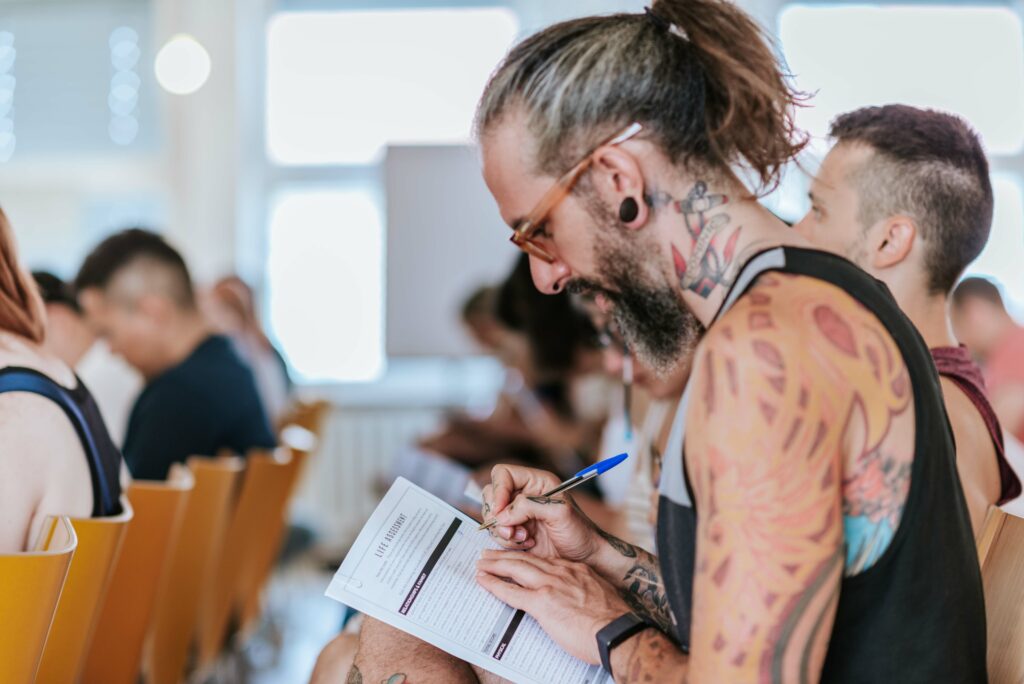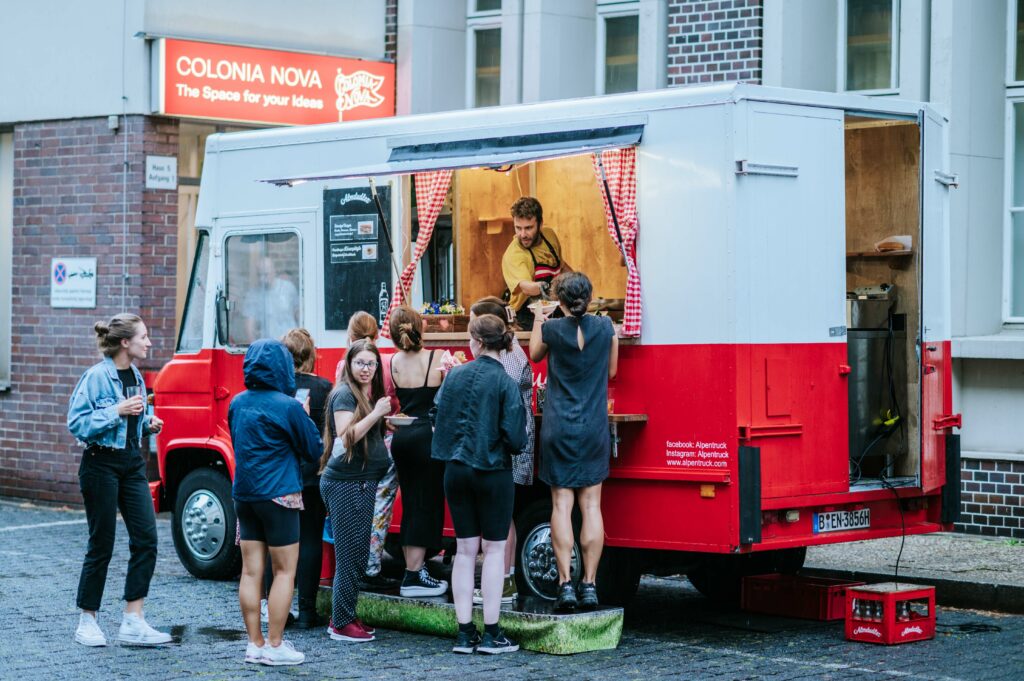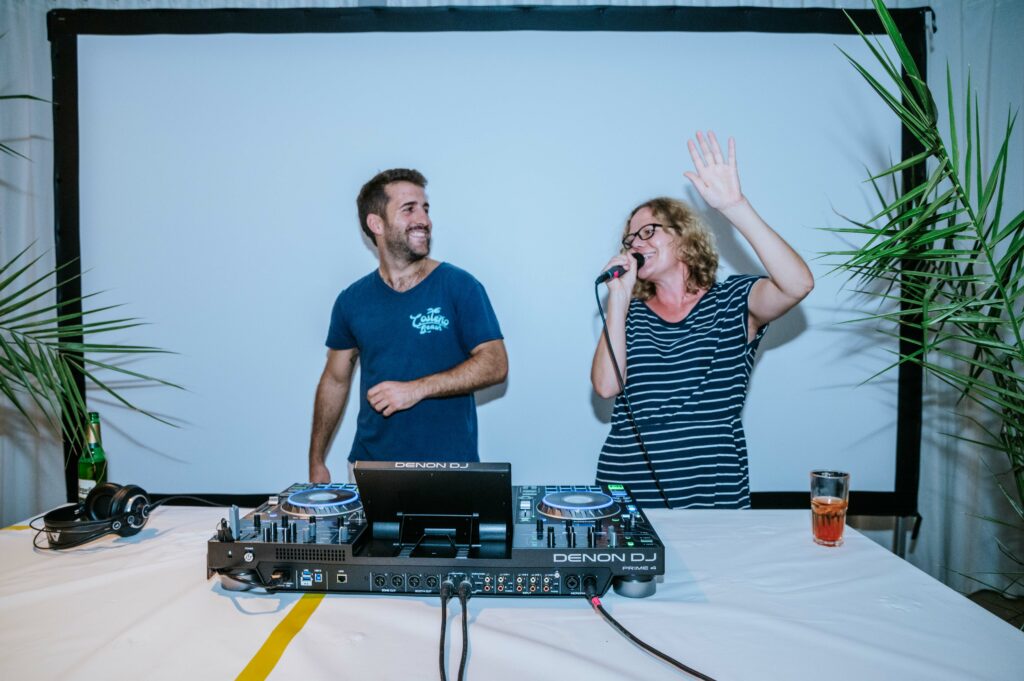 Based on feedback, Inkers had a great time at the Summit. While working from home has so many perks, being in person reminded us how valuable it is to have face-to-face interactions so we can bond and create meaningful relationships.
We plan to continue hosting company and team offsites in the future, so if you want to join us, we are hiring across multiple roles, and have offices in Berlin and San Francisco.