Story begin
So… after someone talked to me about the trailer of Lawrence of Arabia: An Unexpected Journey, I think it's time to show them something about it. It would be a long fanfic…
And history will be remade once again.
By a way, this story will include a huge cross-over from every films in cartoon, anime, movie style:
: Lawrence of Arabia (both history, 1962's British film, 1984-88 Japanese manga and 2008 Syrian TV series) – main.
: Doraemon/The Doraemons – main.
: Tom and Jerry – main.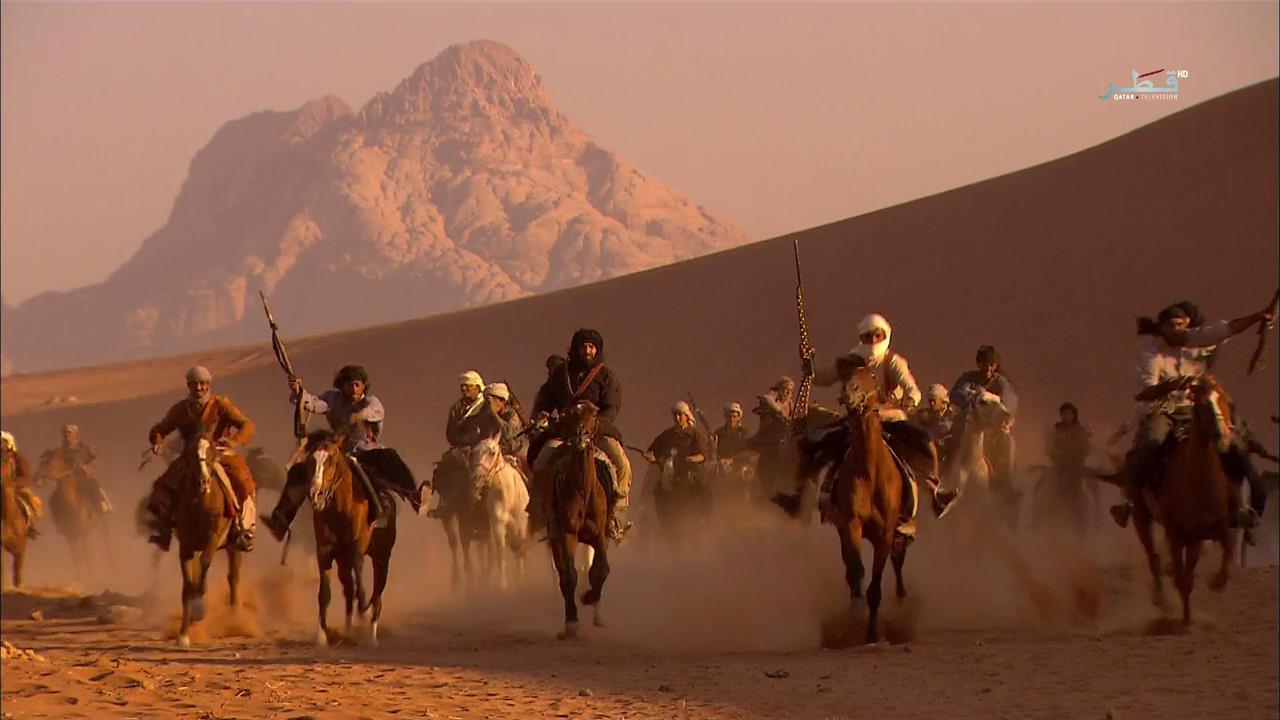 : Auda abu Tayeh (2009 Qatari TV series) – main.
And we will have other cartoons/anime mangas which participated here, soon!
Enjoy!
---
When Dora-the-Kid started taking the book about Arabian history, he read it, with nothing seemed too worry about it. The book, which was named The legends of Arabia, wasn't being published in the population. It was a book written from someone in the history, but nobody knew it. The only thing to knew was the book had been made in only two languages: English and Arabic. But… funny for all, the book began in Arabic, before it changed to English.
"What the…" Kid seemed unlikely for the start. He could speak Arabic, but just a little, so he did not know anymore. And he worried "How can I read it in Arabic? Really, I… I can speak Arabic, but just a little, not many. So, where is the English version?" But then, Thomas 'Tom' Cat helped him by pointing the English scene "In here, idiot." The scene located in the bottom of the page, and all of them… they shook its heads. Mr. Peabody demanded for the upcoming of the book.
"Can you be fast, Kid? I've spent enough of my patience."
"Shut up, Mister! I know what am I doing!" Kid was ablaze and almost crushed the book, but he knew it was the only evidence until now to understand everything about T. E. Lawrence, so he inhaled so long, and relaxed in the sofa "Calm down, cowboy." And then, he read the beginning:
"My name is Sherif Ali ibn el Kharish, but my friends called me as Sherif Nasir. Today, I'm going to write a story about the Revolt which was made the Turkish rules in entire Arabia collapsed. In here, my homeland, our Arabia, we should have thanked four people who made this Revolt turned successful: first was Allah. Allah had stood with us in entire the Revolt, blessed us, and guided us to victory; second was Sultan Faisal. He was a true patriot, a Hashemite member who changed from the Turks to join the Arabs in the war; third was Auda abu Tayi, or Tayeh. Tayi, full name was… I don't remember, sadly, but… I think he was another patriot I cannot skip. Auda, the leader of the Howeitat tribe, who was died in 1924, first joining because for money, but then, he believed he would not need money to continue, instead he would be loyal to the Revolt until the victory day. All of them was the greatests, but… why I called four? Because if that man hadn't been here, the Revolt might have been ended late, or might have even been never ended. He, the man who wore our clothes, the Thawb, white, and had British accent, was our main heart of the Arab Revolt. He was an ordinary man, but in this story, he had lived in an extraordinary life. He created the railway bombing tactic, assaulting the Turks in the desert, and even more, but I can't remember. Even so, he should have a place in the heroes. I'm glad to be friend with him, and where is he now? Because… he is in England, and lives a normal life like everybody else. His name is Thomas Edward Lawrence, but they called him as Lawrence of Arabia. And… it is my story about his life, from young to the Arab Revolt.
Sherif Ali ibn el Kharish
June, 1933
P.S.: When I and Lawrence remet in 1919, he shared his life to me in France.
"
"Wow wow wow Sherif Ali? Is that the man who appeared in 1962's film?" Tom felt weird about Sherif Ali, so he then posed to Dora-med III's ear "So Sherif Ali's was Sherif Nasir?" Dora-med III then showed the hand held circular in front of Tom "Stop asking and keep listening." Tom was dissatisfied, but he mustn't have any actions, so he just returned to Peabody, smashed his hand into his knees. Meanwhile, Dora-the-Kid had lost another words about it.
"And now, welcome to T. E. Lawrence's story. It is here, and started many years ago…"
---
The legends of Arabia…