The Curse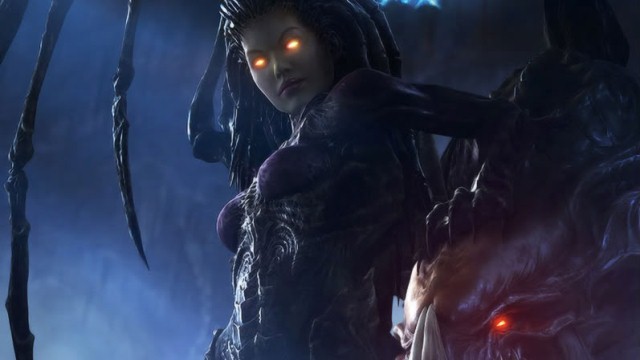 I looked at them from a far...
Waiting till the sun was down all the way, taking no chances this time.
I was cocky then and got too many killed...
I stood ready to leap off my ledge, to start my reign of hell.
Outcast-ed for siding with darkness...
They think they knew hell! They know nothing of hell!
My tail whipped around in suspense as the sun dropped its last rays into the horizon.
I let out a roar and leap into the air.
I let my giant wings catch the cool night air and rose up above the ground above the small puny humans.
I watched them as they scurried about on their pathetic patrols.
They had no idea what was coming.
I felt for my daggers at my sides and glided towards the bunker.
He was there....
I saw him with her standing idle at their now small camp.
I had taken out more than half the night before....but they had taken my child...
Not only did they kill my only child but to rub salt in the wound they hung her up at the church.
I could not get to her in time...but they would pay!
I took down my bow and aimed it at his bitch's head...right between the eyes.
I let my arrow fly...
It soared with speed and with a sicking sound it sank into her right eye as she turned!
He sprung to her and looked out my way.
Our eyes met and the hatred flared like a fire to the thicket.
I smiled and tossed my head back and let loose a heart piercing laugh.
Below me the humans gathered to try to kill me once more...
I started chanting and below me the ground shook with the fallen in it.
The dead rose up once more and to kill their brethren for their new master!
As my minions slaughtered the puny troops, I took flight to the bunker.
He saw me coming and grabbed her body and started running.
I could smell his fear and it excited me and I could feel my revenge was near!
He ran till he came to the ledge and was cornered...
He pulled out his knife to which I used my tail to pierce his hand and ripped it off and brought the knife to me.
He struggled now to hold his stump of a hand and the bitch....
He moaned in pain and I delighted in it!
I bared my teeth and claws at him as he did to me.
He looked behind him at the cliff below and I knew his plan.
I quickly summoned the vines to root him to the ground.
In doing so it startled him and he dropped her...
I quickly jumped and caught her and brought her back to face him.
I saw his soul in his eyes fill with fear as I took my finger an put it to her heart.
"No please!" He begged.
I grinned and thrust my finger into her heart.
I filled her with my power and tossed him back his knife and released the vines.
I tossed her down at his feet.
He looked at her in horror...I grinned and laughed.
"Why?" He mumbled.
"So you can know what it feels like to lose the one you love most like I have." I said and flew up.
His beloved was now nothing more than a soulless corpse, the very things he hunted...
I watched as she advanced on him and he pleaded with her to stop.
She lunged and bite his bad arm where I ripped off his hand.
He looked away and stabbed her in the head and cried.
I laughed at him.
He looked up at me with hate.
"ARE YOU HAPPY NOW!" He yelled.
I smiled.
"Now you will know my pain forever..." I said.
His face grew in horror as his arm started to mutate.
"When I mutated her and she bite you that mutation went to you as well...now you will know my full pain of loss and to be hunted as I am, you are to live forever to die forever to live my pain as long as I live." I said and flew off.
I could hear his muffled cries as I flew off into the moonlight an knew I would see him again; but not now... not till we were both ready to die...