Prologue: Little Raven Girl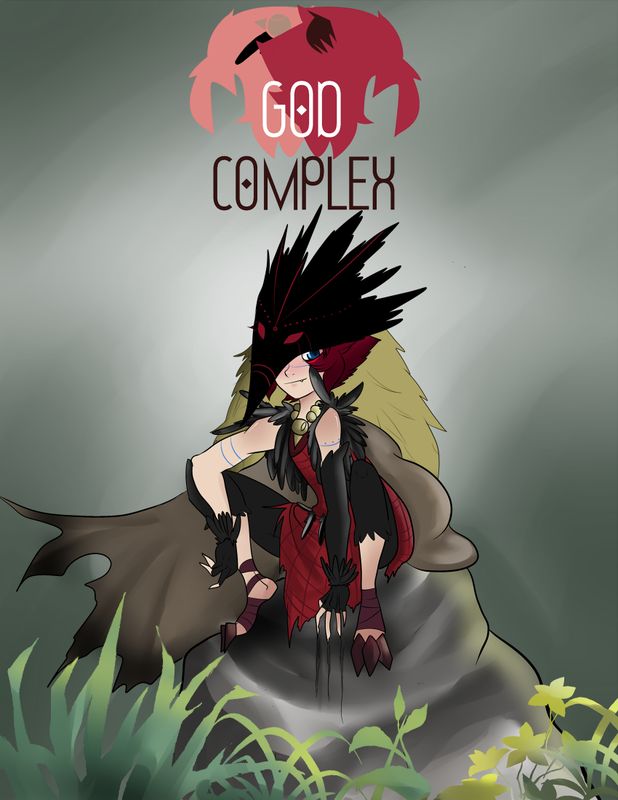 Beasts surround the girl, a cloak shrouding her face and figure. Old leather barely covers their swollen stomachs, their faces scarred by metal and ink. Derelicts of yesteryear try to claim to land that was never theirs.
This world is free for the taking.
"What's the matter, girl?" The girl flinches as an Ugly's spit sprays her cheek. "Who were you expectin' when you came a-knockin'?" The beast inches closer, goading her as the others belch and laugh and fart.
Freaks, the girl thinks. Her mouth fills with words, but she stuffs them back down. It's not time yet.
"She's a bit small for the boss, so maybe we oughta break 'er in," a second Ugly suggests, breath stinking of cabbage, beer, and cheese.
So they work for another, eh?
Her eyes peer out beneath her dirty hood, cataloging her surroundings and opportunities like that one's. offset knee, the other's lazy eye, a swollen wrist. They stand amid scattered debris and leveled buildings: a former city, now a trench for Freaks to fester and rankle.
The third ugly makes his move. An arm thick with fat and muscle and tattoos of knives and blood and flames reaches for her, fingers stroking her hood, gray skin finally meeting a pink face. His patience snaps.
"Let's get a look at'cha. See how pretty y'are," he says, yanking her hood aside.
Cold air brushes across soft, innocent features; a pale face littered by freckles. Her hair is a matted crimson mess, unruly from its time beneath her hood. A sharp horn protrudes from the left side of her head, contrasting with her blue eyes. Dark plumage peeks out.
"Oh, man. She's cute." His lip curl as he speaks.
"Holy hell, how old y'think she is? She's prolly still a godling," another whines while they crowd her. (As though her age matters to them.)
The girl buries her disgust to gingerly stroke her fingers along the Ugly's forearm. He belches and smiles.
"Gettin' friendly already? Yer a smart lil' thing."
"No fair, you ain't thinking about 'avin' her first, are ya?" the first says, shouldering around the others to peer at their prize.
"I'm the one who spotted her trespassin'. At least lemme get the first taste," the second protests, complete with an elbow the other's side.
Her hand rests atop the third Ugly's arm, the one bold enough to touch her.
"See, boys?" He licks his lips. "I's clear she's made her choice."
Her hand strokes his, urging him to pet her.
She trusts herself to speak in a falsetto whine. "Can you… won't you… will you… Worship me?"
It falters, stutters, halts—but that's all to the good.
There uneasy laughter between the men. They must be surprised by her question.
Figures. They're as dumb as they look.
"Worship you? Don't you know you'll be the one begging us for more, lil lady?" The fattest laughs the loudest, her hand still over his.
Laughter morphs into pained screams. His fellow uglies blink, surprised, as he rears back and howls. Fatty clutches his wrist as he falls to the ground, his hand broken in several places. One weakness exploited.
The girl rushes another Ugly, ducking, spinning, rising at his left side—exploiting that lazy eye.
Full of righteous indignation, her fist slams into his throat with a dull crack.
His body thuds into the ground.
"Oooh, I love that sound," she says happily, her outstretched fist trembling.
The last Ugly standing gets brave. He picks up a club and points it at the slender young girl.
He might have been intimidating if his knees weren't knocking.
He brings the club up above his head, putting all the weight on his back leg, and there she is, kicking at that strained knee.
He buckles, dropping the club on his own head. The Ugly falls to his knees.Before he realizes what's happened, both ears are clapped at full force.
A single poke to that protruding gut is enough to lay him out flat.
Her clawed foot presses his chest. She leans in close to whisper, "I'm gonna let you go."
Her voice is light like a child's, but her words carry the weight and malice of a monster.
"You're gonna run back to your base and tell your chief this land is mine now. If he knows what's good for him, he'll swear his fealty to me."
"W-who the hell do you think you are?" The Ugly coughs, snot dribbling from flaring nostrils.
A grin blossoms on her little face. This is her favorite part.
"What? It wasn't obvious? I'm Morrigan, the Phantom Queen."