▬ Richard Wright
feb. 9th: richard wright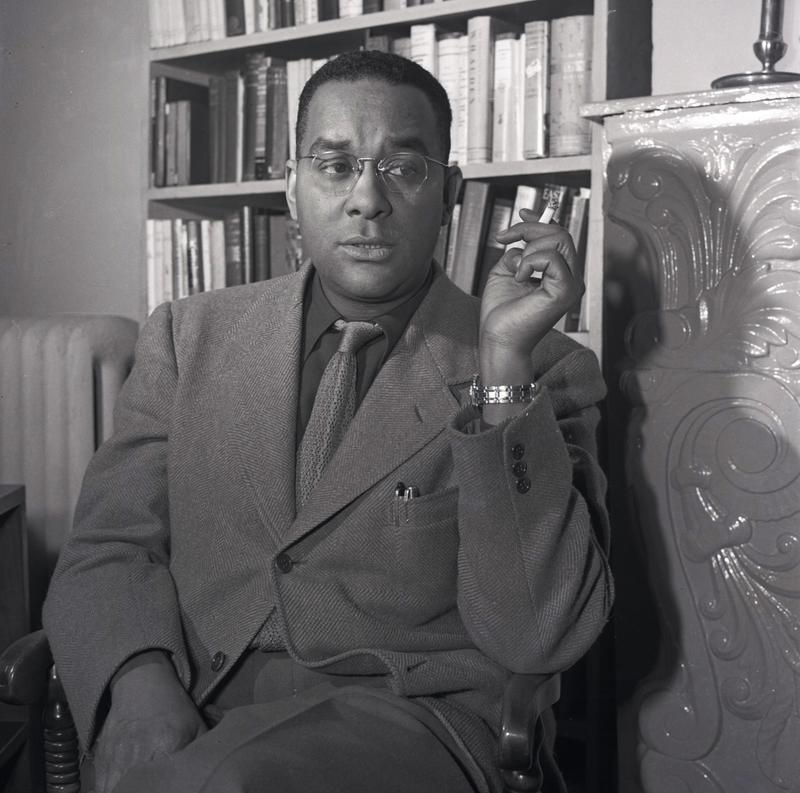 Richard Wright was an African-American author and poet. He is mostly known for his bestseller Native Son (1940) and his autobiography Black Boy (1945). He also wrote a collection of four short stories title Uncle Tom's Children (1938).
Richard was born September 4th, 1908 in small-town Roxie, Mississippi. was a grandson to slaves and a son to sharecroppers. When he was only five, his father left, leaving his mother to do most (if not all) of the raising. He received up to a ninth-grade education in Jackson, Mississippi, however, it was evident early on that he had a passion for books and words in general.
When he was only 16, his short story was published in an African-American newspaper. After school, Wright did a lot of odd jobs, and when he had spare time, he did as much reading and writing as he could. Richard forged notes from his white coworkers to check out books in the library because at the time, black people were not allowed to read in libraries. The more he discovered and learned about the world, the more he wanted to explore and travel it.
In 1927, Richard finally had enough money to move to Chicago, where he worked in a postal office and swept streets. During the Great Depression, Wright struggled with poverty, his frustration with the capitalist system ended up in him joining the Communist Party (year 1932). Even as he struggled, he still continued to read and write as often as he could. In 1937, Richard moved to New York City, where others encouraged him he would have a better shot at writing.
Uncle Tom's Children marked a huge point in his career. The collection of short stories earned him 500 dollars from Story magezine. In 1939, he also earned a Guggenheim Fellowship as well. In 1940, Wrights's novel Native Son told the story of a 20-year-old black man named Bigger Thomas. The book bought him a lot of fame, and it was the first book written by an African-American to be chosen for the Book-of-the-Month club. There was a stage version written in 1941 by Richard and Paul Green. There was also a movie version (based in Argentina), where Richard Wright played the main character.
In 1945, his autobiography Black Boy told of his childhood memories and of the violence he faced for being a black boy in the South. It also showcased his extreme poverty. From 1940-46, Richard lived in Mexico. He eventually became so tired of the Communist Party and the white people living in America that he moved to France. He continued to read and write. Some of his books written in his later life were, The Outsider (1953), Black Power (1954), White Man, Listen! (1957) and The Long Dream (1958).
Richard Wright died November 28th, 1960 from a heart attack.
Sources:
https://www.biography.com/writer/richard-wright