Employee Deep Dive: Miguel Tuiran — Exploring the Universe Through Design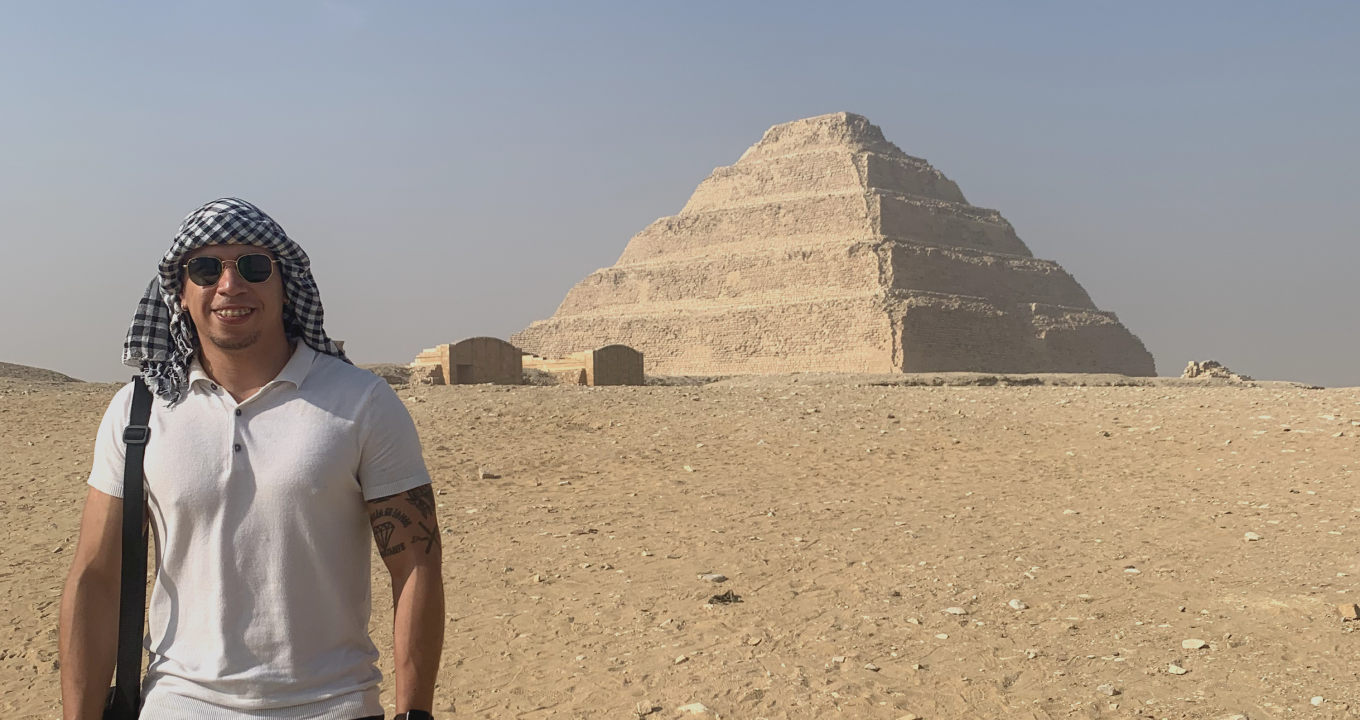 "I consider myself, as a person, driven by goals and success. I learn from those failures and look at my goals moving forward, as I do not stop. Once I accomplish a goal, I find another one and set the bar higher."
– Miguel Tuiran, Senior Product Designer of Inkitt.
Growing up in Venezuela, Miguel dreamed of becoming an astronaut. When asked about his childhood, he says, "I remember receiving an astronomy book as a Christmas gift. I knew I always wanted to learn about the solar system." However, when he didn't excel at math and physics, it seemed Miguel's hopes of exploring the universe might never be realized. 
Instead, he would go on to explore our world in other creative and life-changing ways.
Looking back on his school days, he says, "I was a very lazy student, not motivated to do things." Although he knew he needed to go to university, it wasn't immediately clear to him what to study when he graduated high school at the age of sixteen. It would take five years of false starts before he arrived at his chosen field.
What would he say to his younger self of that five-year gap? "You are sixteen years old," he says. "Don't waste your time. Go directly toward your passions."
However, his wide-ranging exploration may have been just the experience he needed.
At one point, he became part of a graffiti crew. They were "spray painting on the streets, making art at night," a creative choice that would later serve him well in choosing a career path. He also tried law school and briefly studied architecture. "I was immature and didn't know what I wanted for the future," he says. At twenty-one, he spent a year figuring out what he wanted to do. How could he connect street art to the job market? He settled on graphic design, a choice that would eventually lead him to his current position as Senior Product Designer at Inkitt.
Miguel stuck with graphic design for two years before travelling to Canada to study English. There, he met his wife, who is from Brazil. Miguel then went home to Venezuela and thought about the future. "Venezuela was becoming tougher politically to get by. I chose to study abroad." He moved to Brazil where he finished his design studies in 2015. He then worked in marketing agencies as a freelancer and later transitioned to tech start-ups and product design roles. Miguel has been at Inkitt since July 2021.
Perhaps as a result of the time he spent exploring new ideas and potential careers, Miguel is ambitious, always learning, always seeking ways to improve. Of his views on self-development, he says, "I consider myself, as a person, driven by goals and success. I learn from those failures and look at my goals moving forward, as I do not stop. Once I accomplish a goal, I find another one and set the bar higher." His interests range from football to reading product and design blogs to going to the gym—and, of course, staying current on trends in astronomy.
Now, he mentors others in user experience and design and thanks his years of exploration for teaching him soft skills like active listening and empathy.
"I don't regret that I didn't figure out what I wanted to do sooner," he muses. "Even if I fail, I can get up and try again." Miguel's best life advice is this: "It's never too late to start."
At Inkitt, we believe that every author in the world should have an equal chance to succeed. That's why our mission is to discover hidden talents and turn them into globally successful authors. Join us on our mission and start the next chapter of your career with us!